15" Double Beadlock Backspace Maximum by wheel model
7.5" Backspace

Billiet Specialties Win Lite-Street Lite-Dominator

Champion Wheels
6" Backspace

Billet Specialties Comp Series(5,7,8)

Weld (Alpha, Alumastar, Magnum, V-Series)

Sanders (750&752)

RC Comp, American Racing, Race Star 63, Mickey Thompson
4" Backspace

Weld (Draglite, Rod Lite, ProStar, RT(Bolt in Center)

Bogart, Hole Shot, Centerline
Single Beadlock Only

Jegs/Summit/Vision Wheels

Weld RTS(S71/S77)

Forgestar D5, Racestar 92,93,95
Measuring Wheel Bolt Pattern
When Measuring 4 or 6 lug, measure center to center of studs accross from one another.
When Measuring 5 lug, skip a stud and measure from outside edge of one to the center of the other.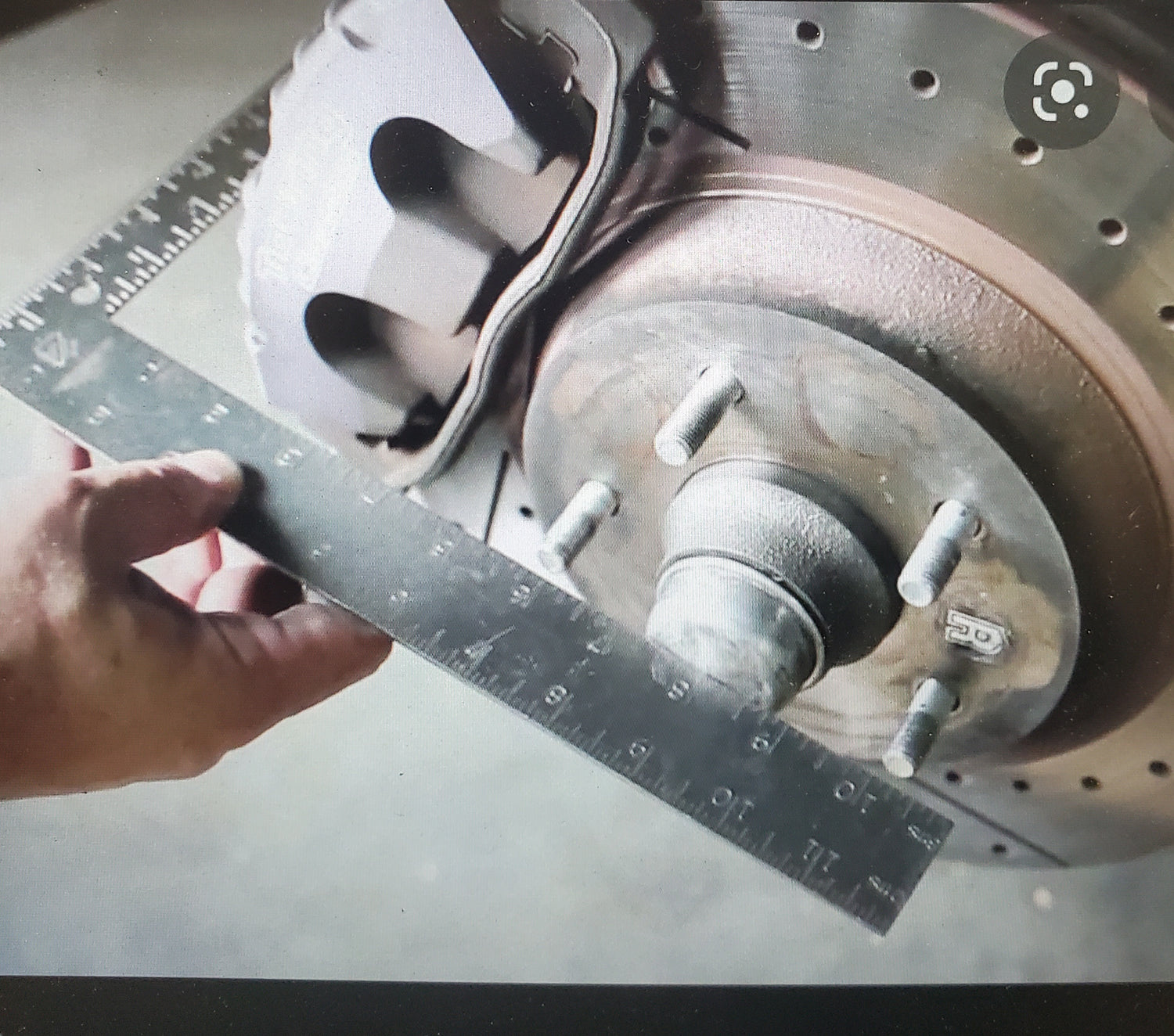 Brake Clearance for double beadlocks
The ID on our beadlock is 13.5". You must have less than 6.75" from outside of caliper to center of axle.
Tire Mounting
Step 1: Tires should be mounted only according to good tire-mounting practices and on equipment designed for the tire industry.
Step 2: Before mounting tires, lubricate bolts with anti-seize.
Step 3: Seat the tire bead in the shoulder of the beadlock inner ring on the wheel.
Step 4: Install the outer ring. Tighten the bolts in a criss-cross pattern to ensure even pressure on the beadlocks.
Step 5: Torque the bolts down to 22 ft/lb (250 in/lb)
Step 6: The outer ring will flex to match the tire bead, and it should pull down to meet the inner ring.
Step 7: After the first pass, retourque bolts.
NOTE: Impact wrenches are not recommended for installing bolts due to the possibility of over or under tightening. All bolts should be started by hand to avoid cross threading.